pippi brooch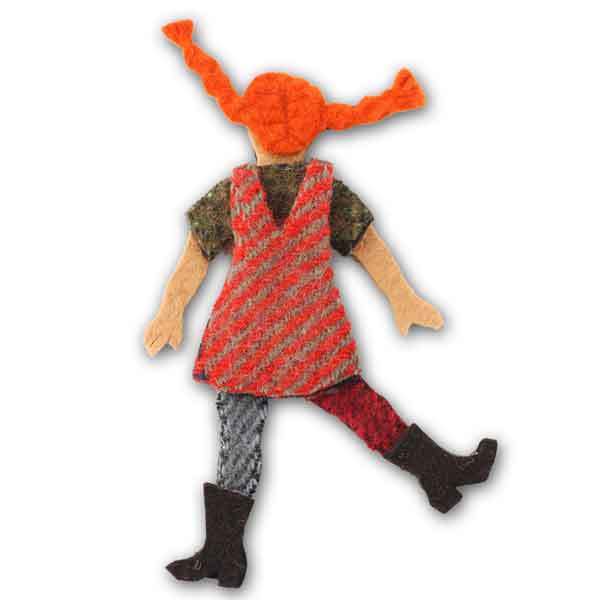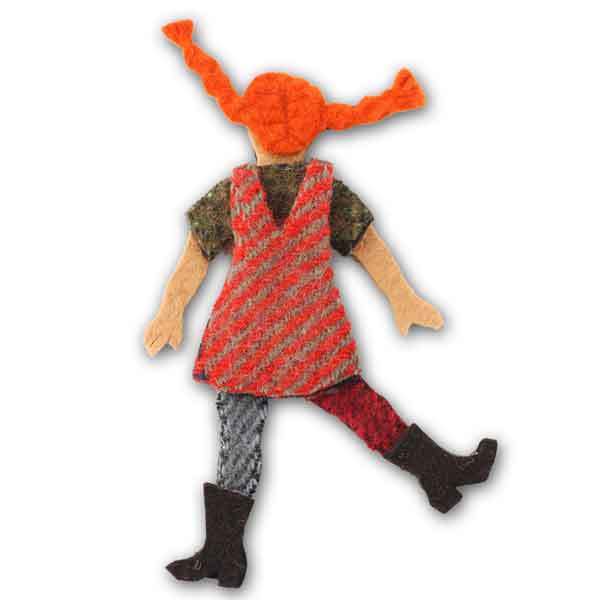 pippi brooch
Approx. 3" X 4.5" (8 cm. X 11 cm)
Pippi Longstockings has always been one of my favorite childhood characters. I still identify with her wacky stylistic sensibility - from her polka-dotted horse to her stripes, pigtails and different color stockings.
My people brooches are lovingly cut and shaped for that sculpted three dimensional look that really gives them their character.
I know of quite a few people who keep their pin in a shadow box on the wall when they're not wearing it. It looks great.
I make her clothes with found materials, just the way she would, so each brooch will be unique.