rainbow bouquet brooch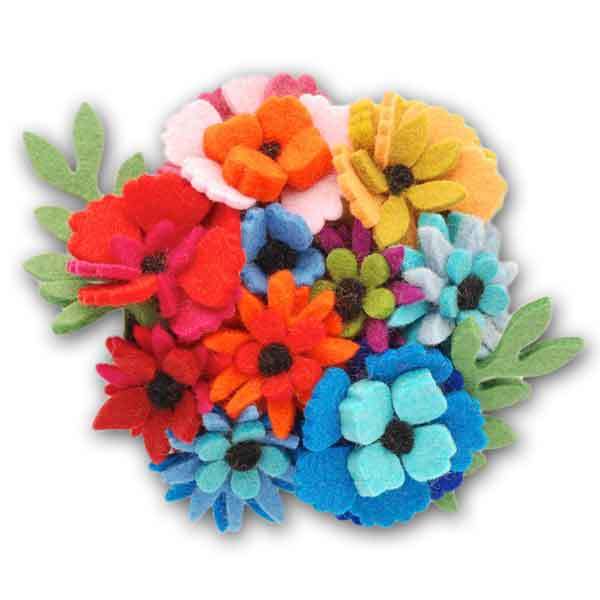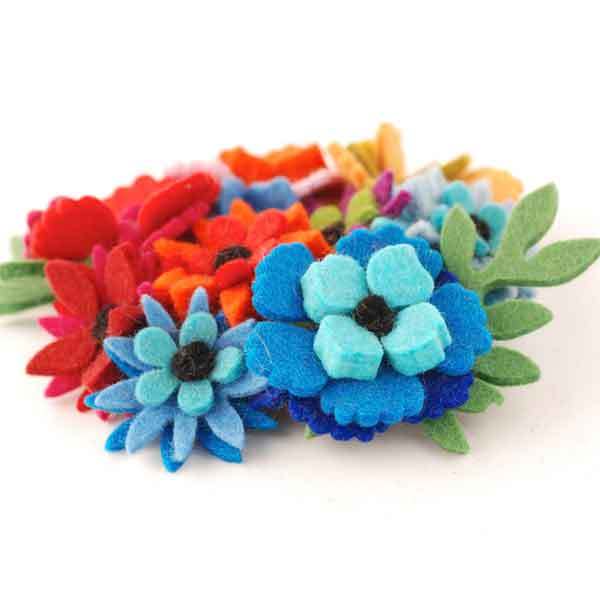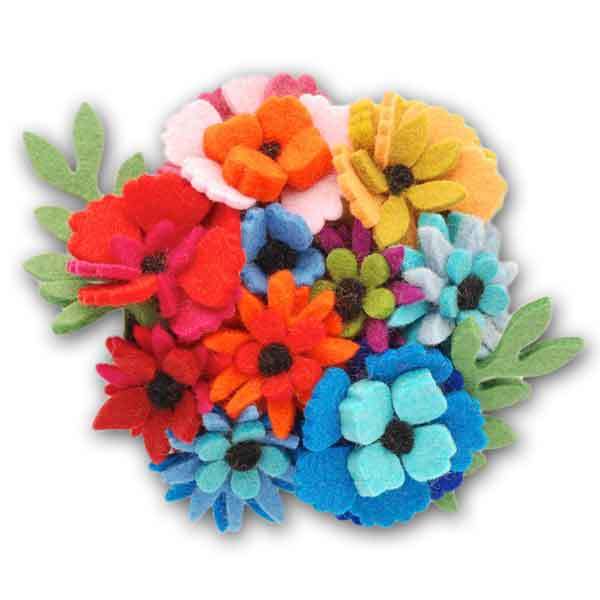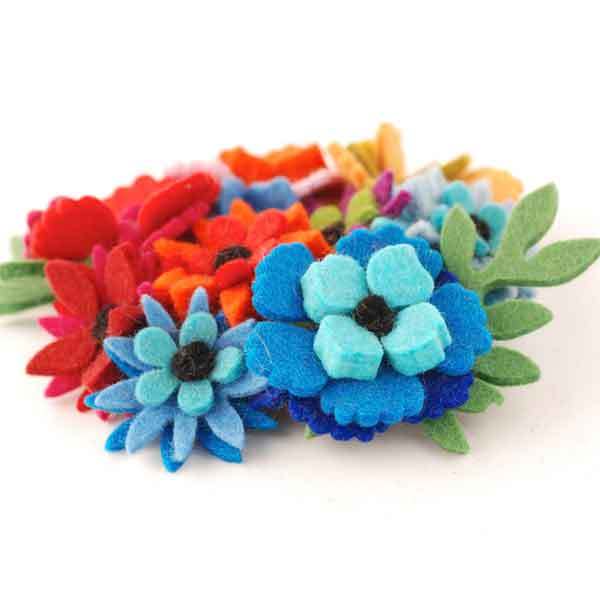 rainbow bouquet brooch
Approx. 5" X 4" ( 13 cm X 10 cm) including extended leaves
What's better than a single flower on your lapel? A whole bouquet of flowers, of course. These colorful bunches look like wild flowers you might have picked on a springtime walk in the countryside. Only this bouquet will last a lifetime.
I feel like you can't go wrong with a beautiful bunch of flowers on your jacket, coat, or even a hat. These brooches look very pretty on most colors, and are a perfect gift for just about any lady who appreciates the beauty of flowers.
I really enjoy putting these bunches together, and each one comes out differently (while keeping with the same color scheme), which is the fun thing about making every single piece individually by hand.